We are currently working on a crowdfunding campaign to enable us to improve facilities on our land, allow us to receive more visitors and volunteers over a longer part of the year, and also to be able to house our research work there.
When we first moved to Cornwall in 1989, our land looked like this.
Now it looks like this.
Our efforts have turned it from a bleak, windswept field of barley stubble, which had thin, compacted soils and very little wildlife, into this beautiful productive, sheltered, tree-covered landscape that is of enormous benefit both for humans and the wildlife we share this land with….more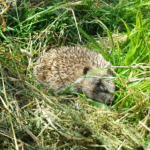 The Land has various purposes:-
It serves to demonstrate self-sufficiency from a very wide range of trees and other perennials.
It is an Educational Centre where people can come and learn about the plants and how to grow them, including woodland gardening.
It is a Nature Reserve, teeming with insect life, birds, amphibians and various mammals.
It is a place where people can come and enjoy contact with nature.
We want to spread the word to as many people as possible that there are harmonious ways of living, and of growing our food,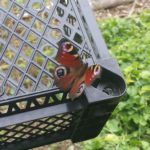 where we try to work with Nature, instead of against her.
Our work and progress have always been limited by a lack of resources. As many of our visitors will attest, facilities here have always been rather primitive.
Over the past few years we have been able to raise enough funding to begin the process of updating things here.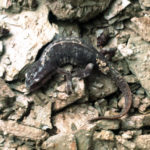 For example, we now have the utter luxury of a washing machine so that volunteers can keep their clothes clean – but they still have to wash themselves with cold water under a garden hose, or take a walk down to the local creek for a swim.
We are now seeking the funds to enable us to complete the process.
Having improved facilities will not only make it easier for the people already working the Land, it will also encourage more visitors to come, and extend the visitor season.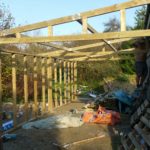 It will provide a decent space for us to be able to run courses, classes and open days, so we can reach out to yet more people. It will also be possible to hire out the classroom space for like-minded people to use.
It will enable us to bring broadband to the land and move our plant research here. Over the years this research has blossomed into a massive resource of information on useful plants. This is made freely available on our website, where you can find information on over 8,150 species of temperate plants and 11,700 species of tropical plants.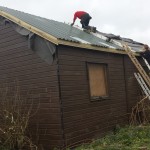 Not only will these improvements help to spread the word to more people, but they will also help the project to become more financially self-sustaining. We are also hoping that a few of the volunteers who come will want to become involved on a longer-term basis. Better facilities will help this to happen.
Having these facilities in place will help the whole project to function better. Plants for a Future in Cornwall really needs more people in order to develop its potential:- to help the Environment, and our relationship with the Environment.
We will be keeping this page up to date with developments as we prepare and then launch the campaign. There is also a Facebook page where you will be able to keep up to date with developments.
All donations will be used to fund projects on our land. Depending on the amount we raise, these are our priorities:-
To finish the rebuilding of the shed as a sturdy, waterproof usable structure.
To install a workroom/classroom/demonstration area where we can run courses, hold events etc.
To finish the lean-to, which stores tools and machinery, liberating the shed for other purposes.
To install renewable energy, including solar panels on the shed roof and passive water heating for a shower.
To install high-speed broadband to enable research work to be carried out on site and improve connectivity for our volunteers and visitors.